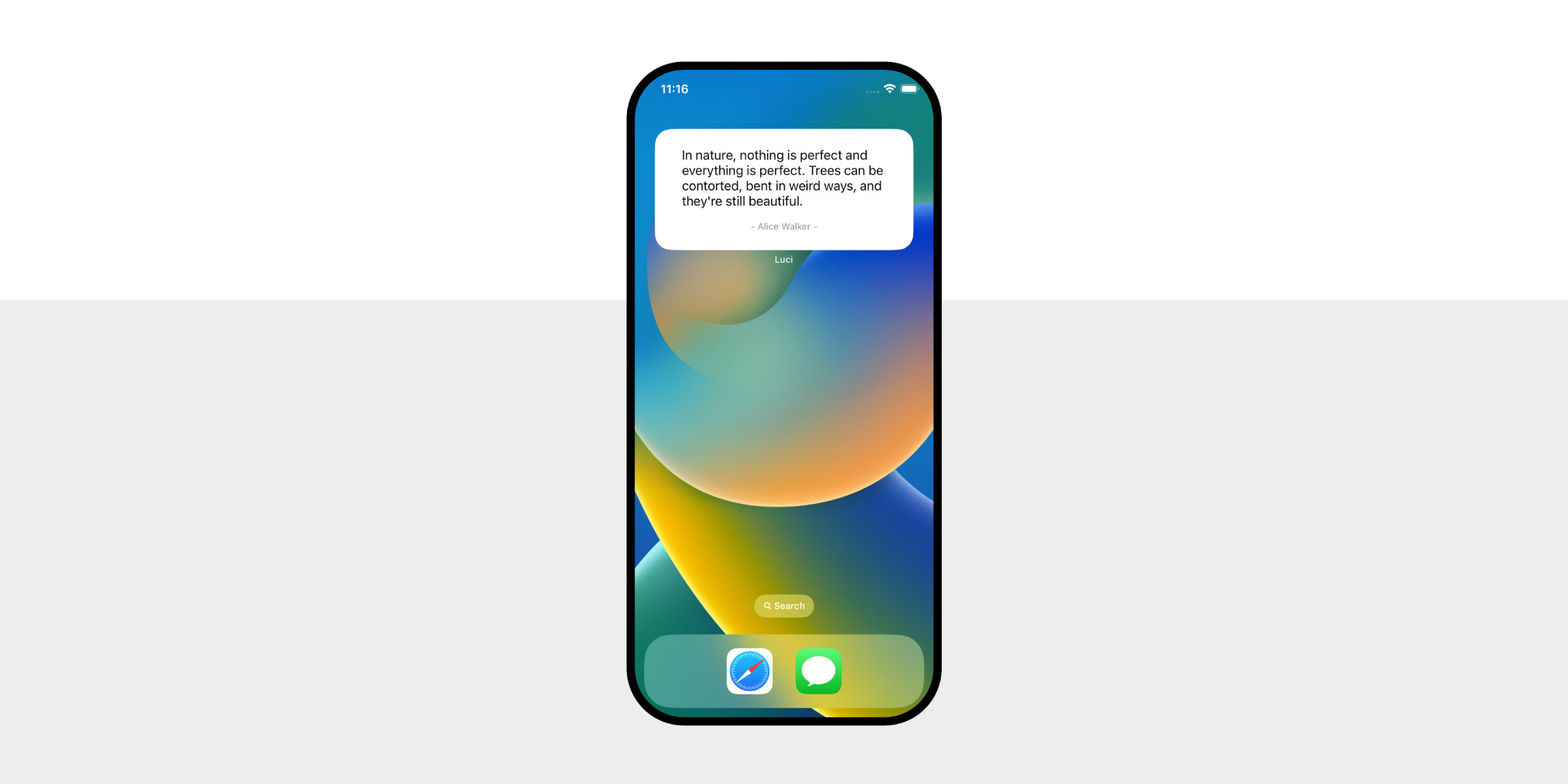 Place quotes on your iOS Home Screen
In this post we will show you how to place inspirational quotes on your iOS Home Screen. This works for both the iPhone and iPad. Each quote will automatically adjust to fit your device's light or dark mode preference. The quote will also act as a shortcut button to the app so it's even easier to continue your journey. Luci is designed to improve your awareness and mental health, and quotes can play a big part in this process.
Steps
Make sure you have the Luci App installed via the Apple App Store
Tap and hold any icon on your Home Screen until they start to wiggle. Ignore the little menu that pops up after a second or two.
Tap the little plus in the top left corner
In the search box type in "Luci" and tap the name
Select one of the available sizes. The smallest quote box will only show a quote, while the long and bigger square options will show you the entire quote with the name included
Now drag and drop the widget somewhere on your Home Screen
Note: if you don't see Luci in the list please make sure you have installed the latest version of the app. Quotes were introduced in version 2.0.2
Congratulations you now will see a random quote on your iOS Home Screen. We also made a video showing the process if you found the guide hard to follow:
Whats next
Luci is a Self-Reflection app with built-in Mood Tracker, Journal and mental exercises such as meditations and breathing routines. We recommend to select a topic you want to focus on. Alternatively you can even adjust the content you may see during self-reflection sessions by tapping the little icon in the top right from the Luci app and disabling complete sessions.
More guides and tips are coming soon. Thanks for joining us. Happy reflecting! er. We are constantly improving Luci to add more functionality and add more advanced automatic analysis of trends and ratings. Whatever tools you use we strongly advise to keeping track of your emotions.