Be Your Best Self
Living your best life starts from a place of mental awareness. Become aware of your beliefs, doubts, strengths and more using Luci. Reflect on important topics such as stress or compassion, do a meditation, or keep track of unlimited custom emotions and activities. Luci is your mental awareness journal.
Ask the right questions
Getting to know yourself starts with asking the right questions. Luci contains over a dozen topics with more than 300 thought provoking questions for you to answer daily.
Track your mood & activities
Knowing what your day and mood looks like is crucial in self-discovery. Learn your likes, dislikes and overall happiness using Luci's advanced Mood Tracker and Activity Tracker. You can even add your own activities and moods.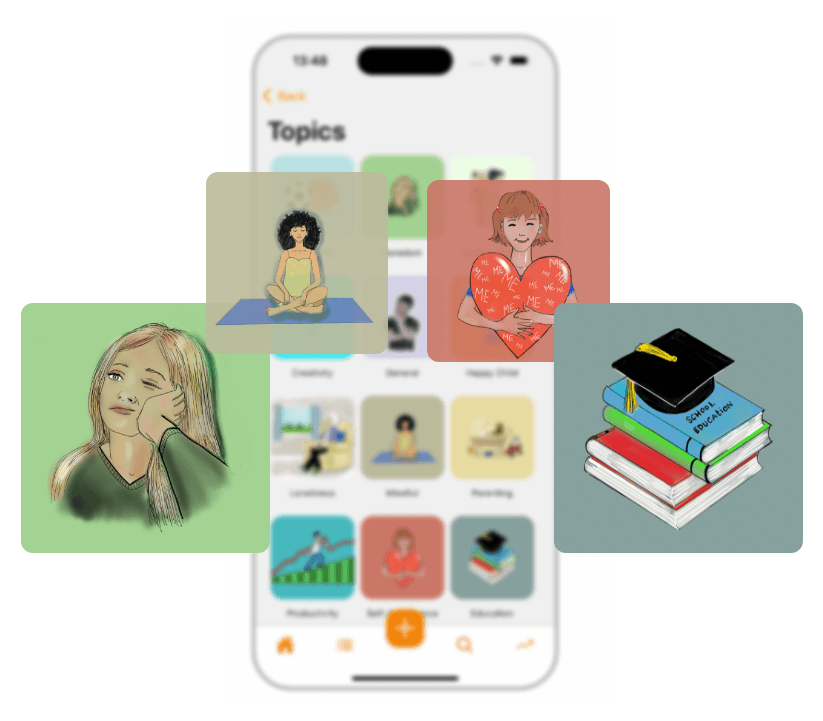 One step at a time
Focus your attention on a single topic at a time. Each topic contains a set of focused questions and tips designed to uncover your most inner reasoning. Topics include themes such as mindfulness, self-acceptance, loneliness, with more added regularly.
Happiness trends and exercises
With the most advanced mood & activity tracker in your pocket, discovering new mental health trends is super easy. Not happy? Why not try a meditation on the tune of peaceful background music, or record your breaths to see how high your stress levels are.
Privacy, themes and more
Inner me - Luci was built from the ground up to be private, secure and all about you. All AI ML algorithms never leave your device and all data is stored either locally or on iCloud (iOS). We can not see your data in any way. Other features include: optional biometric lock, color themes, mood scale (1-5, 1-10).
App Store Screenshots
Next steps
Follow the Luci blog for updates on the app and tips on self-reflection and awareness. Spending time on your mental health is important and apps are just a tool to get us there. For feature requests or questions please find us on Social Media. Finally we recommend to keep the app installed on your device so you automatically receive all the latest features and updates on your device.