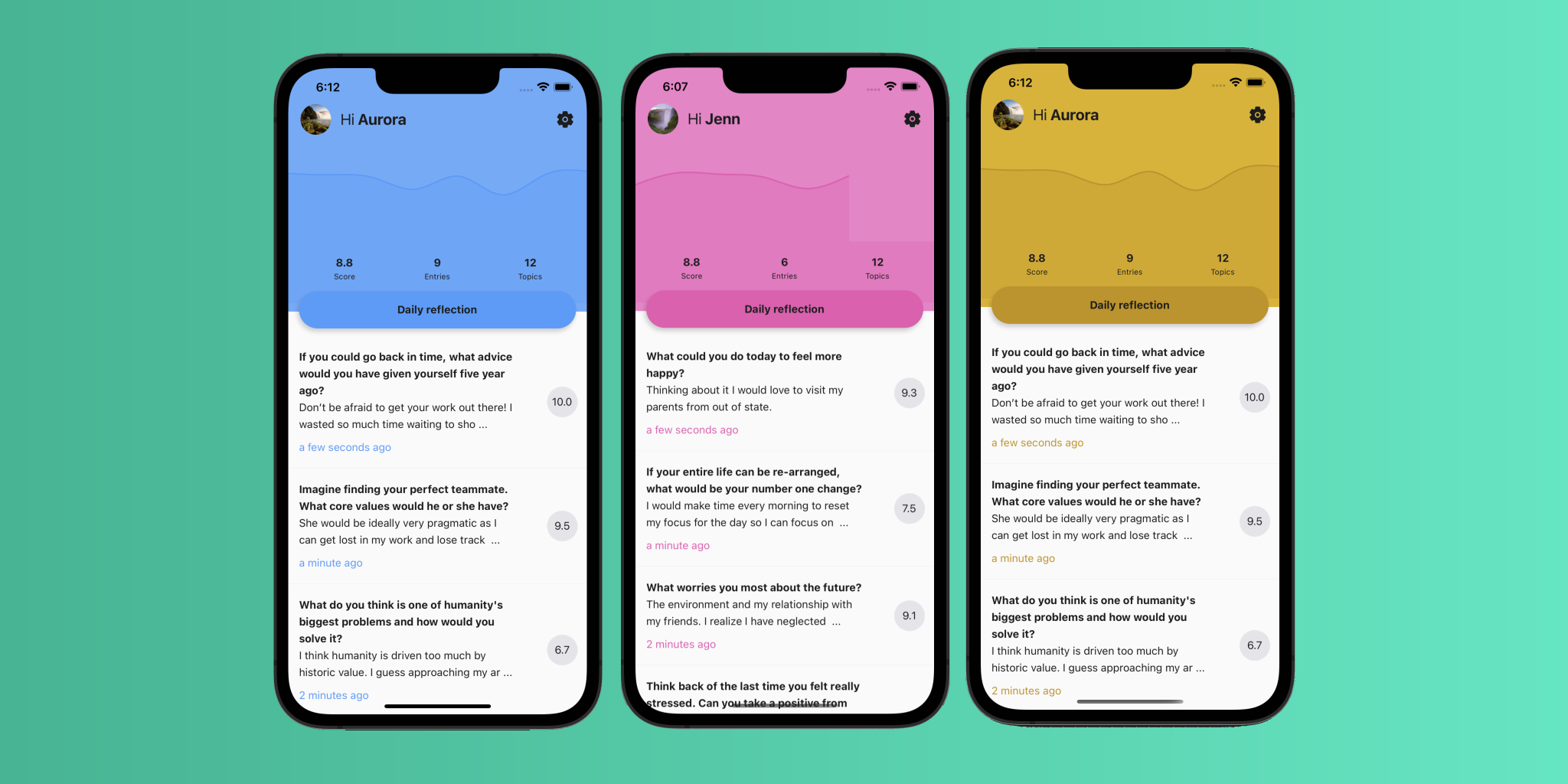 Themes, help and parenting
You may have noticed a few new options with our latest release (1.5.0). Let's go through the options and we'll also share some tricks and tips along the way.
Themes
Don't like our default color? No problem! With this release you can change the color theme of the app to your liking. We currently support four themes. A oceanic blue, a strong pink, a shiny gold and of course the default theme. To create even more variations the home screen will change shape depending on your happiness ratings, and we fully support dark mode regardless of your selected theme. This brings our number of color variations to eight. Be on the lookout for little secrets and more themes coming your way over time.
Parenting
Are you a parent participating in self-reflection on a regular basis? Unsure whether your actions have the desired effect on your child or children? Our new topic Parenting has got you covered. In this topic we'll explore your actions as a parent and how it may affect your loved ones. But you also get to explore your own childhood and see how it may affect your actions as a parent.
Help me answer
All questions in our Parenting topic has support for "help me answer". This new feature is designed to give you some when you are stuck or provide added depth while answering a question. We also added these tips retrospectively on almost every question that realistically would merit help.
We hope you will enjoy update 1.5.0 as much as we do. As always we are fully committed to make Luci the best place for self-reflections, journaling and happiness tracking. We believe these three features coupled with AI can provide perspective, awareness and sustained happiness. Many new and exciting features are planned and we can't wait to reveil those soon, but that is for another time.
Happy reflecting.