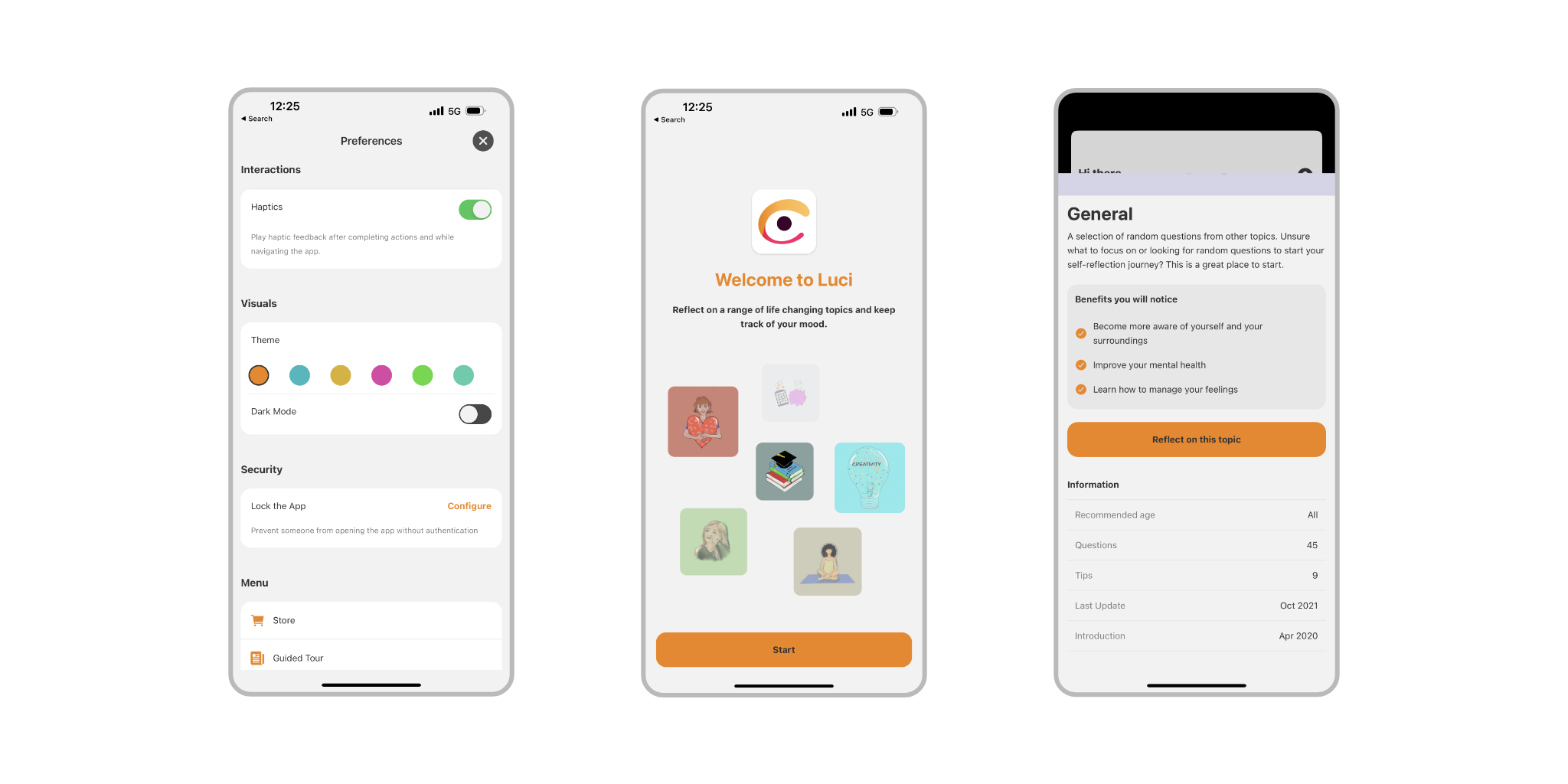 Luci 2.3.2 - A Buzzing Update
Luci 2.3.2 introduces a buzzing new update with a range of new features and UX changes. Let's see how these will help you to reflect and keep track of your mood in.
Haptics
Haptic feedback was added to various parts of the application to signify a change of state. We omitted feedback from navigating but do use it to signify the selection of a mood/activity or the appearance of a new question during reflection sessions. Because we now use it in more places we have added the ability to turn off haptics altogether.
Breathe Sync
Breathe Sync is our exercise to become more mindful and let your breathe return to a normal rhythm. We now use haptics to signal the breathing in phase and fixed a few bugs related to the exercise. Conscious mindful breathing can help reduce anxiety and bring a sense of calm.
Find your next life-changing topic
Topic pages are now enriched with new metadata such as age recommendation, nr of questions/tips and a list of benefits. It's now easier than ever to find your next life changing topic or know when your favorite topic has been updated.
Self-reflection and mood tracking is incredibly important for our mental health and we hope this update will transform the way you reflect. Luci 2.3.2 is available on the iOS App Store and Google Play Store today.