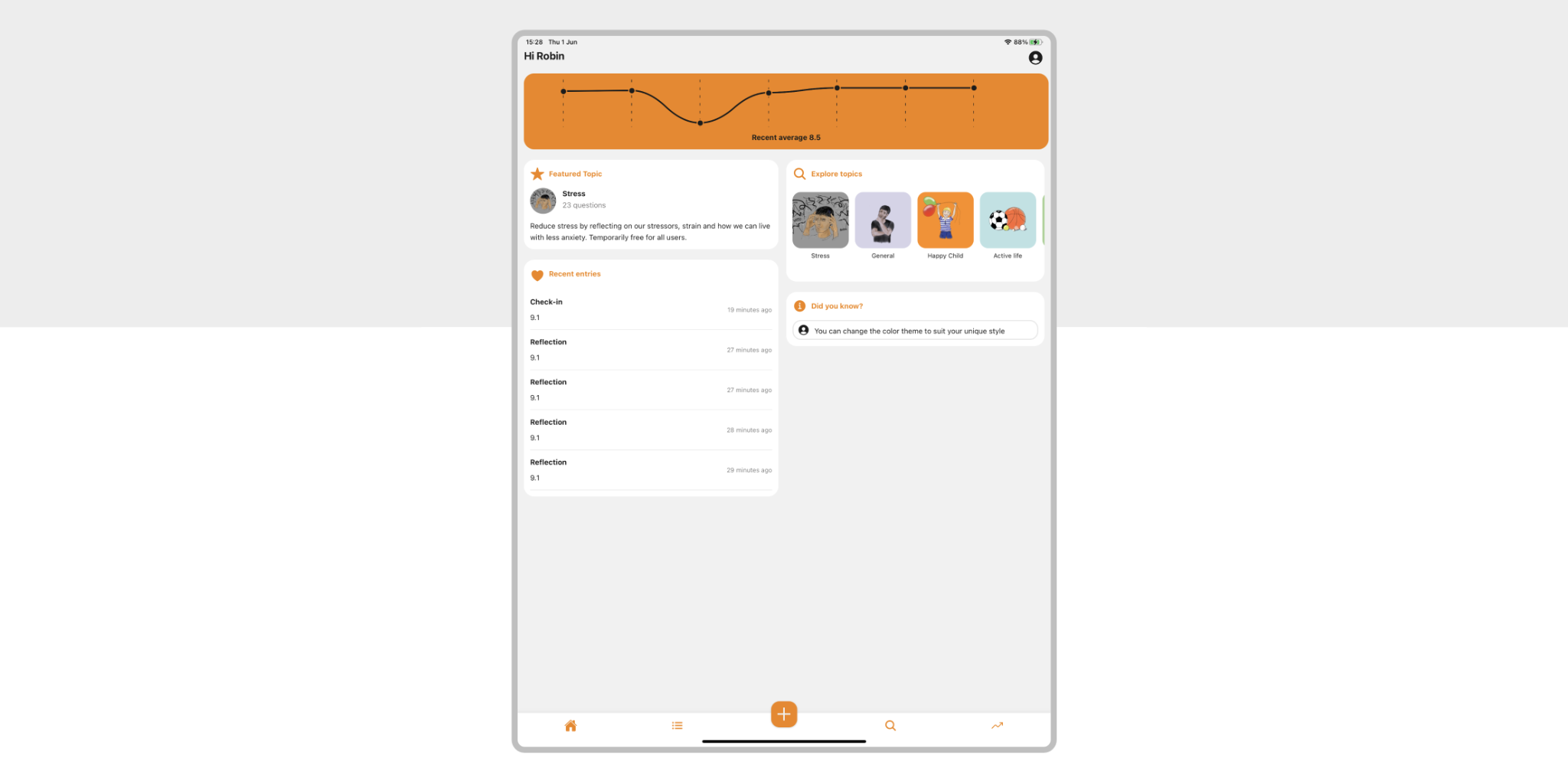 Luci 2.2.2 offers an improved iPad experience
We have just released version 2.2.2 of Luci and in this release we have optimised the app for use with iPads and tablets. Luci was always compatible with tablets but with this new update it's a better and more optimized experience. Coupled with the power of iCloud on Apple you can reflect on both iPhone and iPad seamlessly. Enter a reflection on the iPhone while on the go, or take your time and use the iPad or iPad Pro at home to really dig into all those details and real estate.
Luci is a great tool for tracking your mood and activities. And on iPad it offers more screen real estate which makes both journaling and keeping track of statistics a terrific experience. Thanks to a screen that is both wider and higher you can see more happiness scores on a single screen or activities without scrolling.
And as you'd expect from a tablet application you can switch between portrait and landscape easily and the app will automatically adjust to fit the correct orientation.
This minor update is a follow up to our previous 2.2.1 release which included a brand new topic on stress. Discover the sources of your stress and how you can reduce the stressors in your life to live more care-free. Our topic on stress is featured and free for all users of the app.
Version 2.2.2 is available today from the Google Play Store and Apple App Store and is a free update. Our Pro membership also available as either a one-time lifetime upgrade or a subscription. Pro enables to ability to reflect on all topics, more themes and the ability to save custom activities and moods.