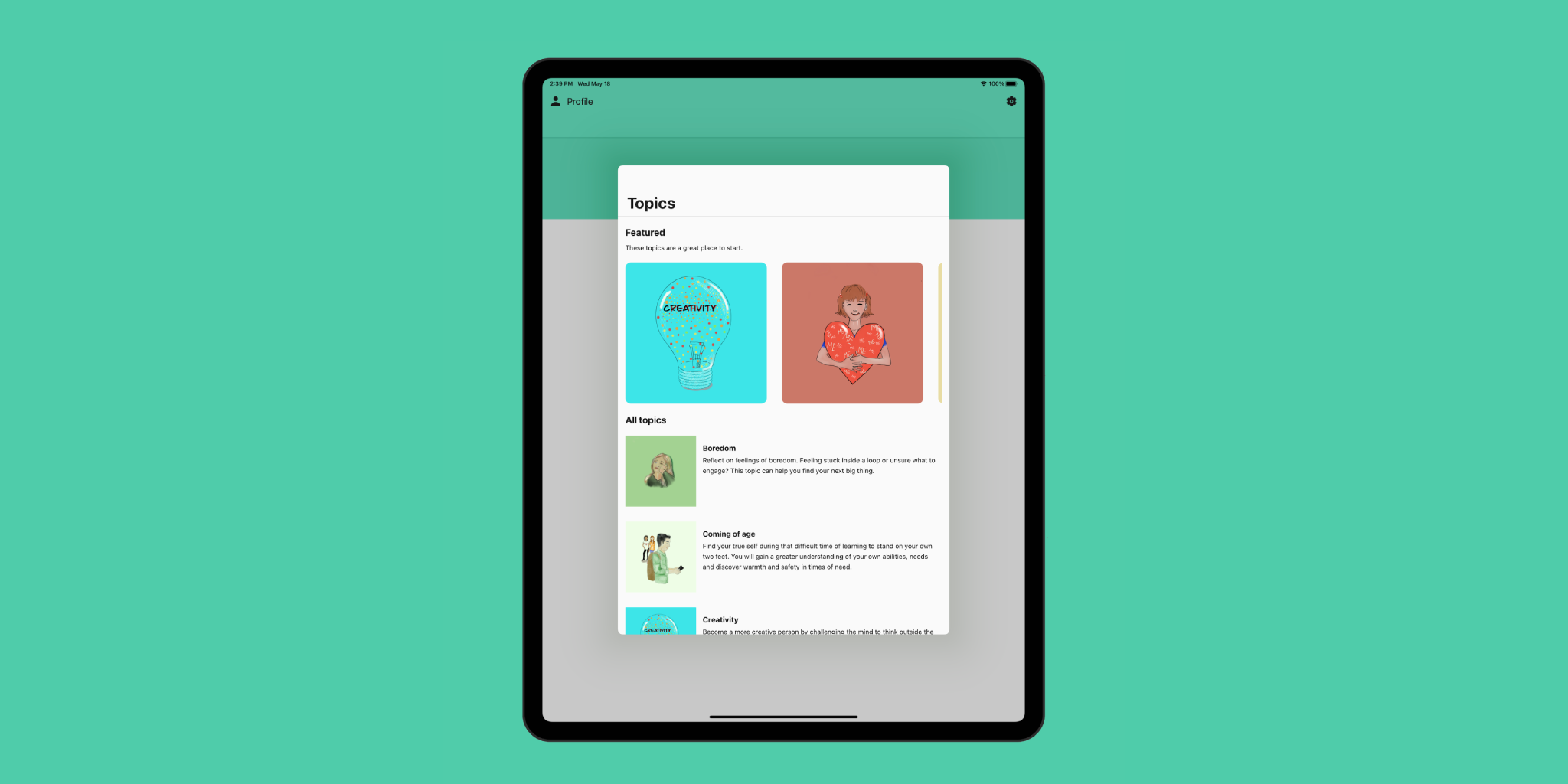 iPad support and topic images
Version 1.6.0 of Luci the Self-Reflection app comes with a slew of quality-of-life changes. We wanted to make it easier to discover new topics, make the app more approachable, and we managed to fix some bugs along the way. So let's go through the changed!
First off ever since we first launched the app we noticed about 15% of iOS users were actually using iPads. So we knew we wanted to support these devices in a grander way. Before version 1.6.0 the image would be stretched and while usable it's not the experience you'd expect. Starting today we fully support Apple's iPad. The home screen has been enriched with a two-column design where you can see new entries next to a summary of statistics. This is a great way to see how your latest entries affect your happiness ratings. We also changed parts of the app to better support iPads wider canvas.
Secondly it's now easier to discover new and existing topics. Thanks to Jolanda Chung (hi mom!), each topic comes with a hand-drawn image. We have also rewritten descriptions for each topic and added these to the topics screen so it's easier to see and scan for what interests you. And when you are ready to start a reflection, a button now jumps you straight to the topics screen so you can discover your next best topic.
Luci 1.6.0 also comes with a few design tweaks and some bug fixes to make the experience even better. We are committed to make this app the only one you need for self-relfections, keeping a journal and tracking your happiness.